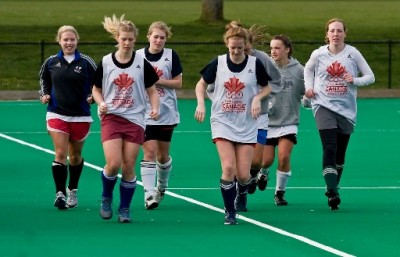 LTHD can provide solutions to many of the challenges facing Canadian field hockey. However before we look for answers, we need to have a clear understanding of where we are and a vision of where to go.
Canada has a significant number of junior athletes participating in field hockey. However participation quickly diminishes in late adolescence. From an excellence perspective these diminishing numbers are a factor contributing to our lack of sustained international success. From a sport for life perspective, our inability to promote lifelong wellness through field hockey post-adolescence contributes to ongoing gaps in coach, official, and volunteer recruitment, as well as the basic health of all Canadians.
System Issues
Canada needs an integrated model for promoting elite achievement through field hockey. In this regard, there are several issues of concern field hockey shares with other sports in Canada:
Young players over-compete and under-train
Young players often follow adult training and competition schedules
Young female players often follow programs designed for males
Training/practice in the development years often focuses on winning and not development (short term results versus long-term process)
Chronological age influences coaching and selection rather than biological age (physical maturation)
Poor programs between the ages of 6-16 result in athletes never reaching their genetic potential
The "best" coaches are encouraged to work at elite levels – they are not recognized as essential to the success of developmental programs in novice groups
Coach education tends to provide only a superficial understanding of the growth, maturation and development stages of young players
There is no integration between physical education programs in the school system, community recreational programs, and elite competitive programs.
Most Canadians are not instructed in the fundamental movement skills at an early age. Instead, young athletes find that much of their training comes in the form of competitive games in a "win at all costs" environment. This omission in basic athletic preparation is a key failure preventing athletes in all sports from developing their full genetic potential.
Due to shortcomings in coach education, many coaches are not aware this approach fails to utilize windows of "trainability" for developing certain qualities and skills. Unfortunately the deficits players develop can never be fully remedied. As these young players progress through their playing careers, their lack of basic skill mastery means that they are unable to play and enjoy field hockey to their full capacity. Consequently they fail to develop the deeper satisfaction and appreciation of the game that would motivate them to remain lifelong participants or inspire them towards long-term elite development.
LTHD offers to remedy this situation by providing a logical training, competition, and recovery model following the natural windows of opportunity in each player's physical, mental, and emotional development. To date, the implementation of the LTAD-based programs in Canada and other countries indicates that the LTAD framework upon which LTHD is based addresses these sport system shortcomings and significantly enhances the long-term development of participants and athletes.
Challenges
To appreciate how LTHD can support the development of Canadian field hockey participants and lifelong wellness, we first need to understand the challenges that currently face field hockey in this country. Canadian field hockey faces a spectrum of difficulties in the long-term development of athletes in both lifelong wellness and elite excellence. In this document these challenges have been broadly categorized under player development, coaching, leadership, competition, and facilities.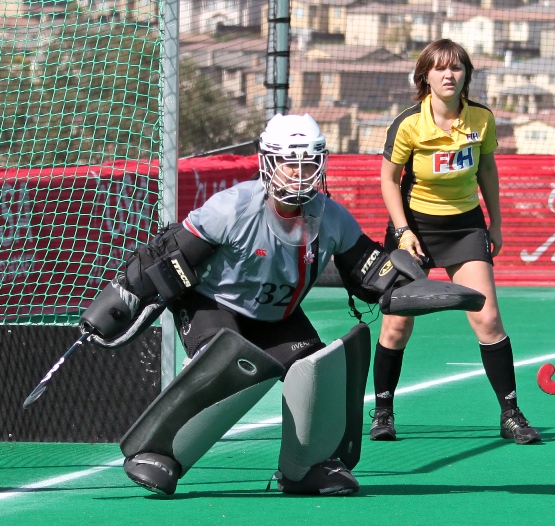 International Standing
The National Women's Team was very successful in the 1980's and early 1990's having competed in the 1984, 1988, and 1992 Olympic Games and achieving World number 2 ranking in 1983. Since that time we have declined to 19th place (FIH Ranking March 2011).
The Men's Team had a very successful period in the late 1990's having been ranked in the top 8 in the world. They are currently ranked 10th (FIH Ranking March 2011). The Men's Team has competed in the 1984, 1988, 2000, 2008 Olympic Games.
Men's Senior National Team

Women's Senior National Team

Year

Event

Result

Year

Event

Result

1983

Pan American Games

1st

1983

World Cup

2nd

1984

Olympic Games

10th

1984

Olympic Games

5th

1986

World Cup

10th

1986

World Cup

3rd

1987

Pan American Games

1st

1987

Pan American Games

3rd

1988

Olympic Games

10th

1988

Olympic Games

6th

1990

World Cup

10th

1990

World Cup

10th

1991

Pan American Games

2nd

1991

Pan American Games

2nd

1992

Olympic Games

DNQ

1992

Olympic Games

7th

1994

World Cup

DNQ

1994

World Cup

10th

1995

Pan American Games

2nd

1995

Pan American Games

3rd

1996

Olympic Games

DNQ

1999

Pan American Games

3rd

1998

World Cup

8th

2003

Pan American Games

5th

1999

Pan American Games

1st

2007

Pan American Games

5th

2000

Olympic Games

10th

The women's team has not qualified for a World Cup or Olympic Games since 1994

2002

World Cup

DNQ

2003

Pan American Games

2nd

2004

Olympic Games

DNQ

2006

World Cup

DNQ

2007

Pan American Games

1st

2008

Olympic Games

10th

2010

World Cup

11th